A DYNAMIC ECOSYSTEM
The proximity of economic and industrial actors within the Neuchâtel area.
Businesses in Neuchâtel have the first highest density of patents filed with the Swiss Federal Institute of Intellectual Property (IPI) per 100,000 inhabitants (2019).
KNOW-HOW
Responsive and agile, the economic fabric of Neuchâtel can apply its historic and innovative know-how cross-functionally to different industries.
INDUSTRIES
An industrial canton (44% of its GDP) and an exporter (35% of the trade surplus), Neuchâtel can count on its strong watchmaking heritage, on which it has capitalized in order to diversify.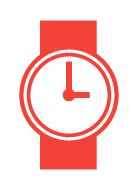 LUXURY GOODS & WATCHMAKING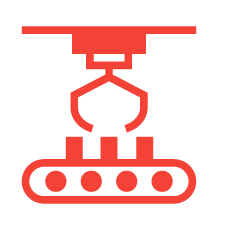 MACHINE-AUTOMATION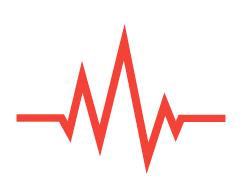 MEDTECH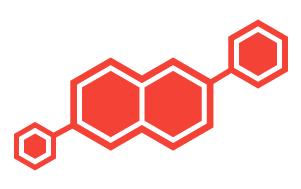 PHARMA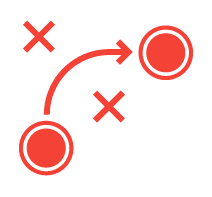 STRATEGIC SERVICES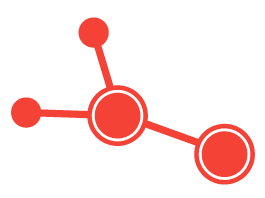 ICT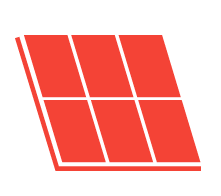 PHOTOVOLTAICS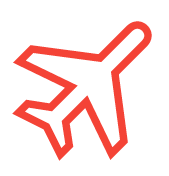 AERONAUTICS
FRAMEWORK CONDITIONS
A veritable incubator for high added value companies, Neuchâtel is one of the most dynamic microtechnology clusters in the world. Well served by major international transport routes, it represents the entire value chain, fostering partnerships between science and industry.
INNOVATION HUB
The innovation hub is like a nerve centre dedicated to the transfer of technologies and know-how between actors in research, education and the economy, with a view to supporting the competitiveness of businesses.
In 2019, three new programmes were designed specifically to support start-ups, SMEs and large businesses in terms of their innovation needs.
With this in mind, technical infrastructure and hosting facilities have been made available to the R&D units of private firms.
In addition to the historic know-how of the canton in the fields of micro- and nanotechnologies, micro-manufacturing and industrial processes, the hub also aims to enhance new cross-functional skills, especially related to collaboration and digitalisation.
www.microcity.ch
TAXATION
In Neuchâtel, the taxation of legal entities is among the most attractive in Switzerland, itself ranked among the world's top 10 most competitive countries in fiscal terms.
In addition, the new tax system in Neuchâtel has the great advantage of being perfectly 'eurocompatible', thereby ensuring stability for businesses. To find out more, contact us or visit the canton's page dedicated to the taxation of legal entities (in french)
INDUSTRIAL FABRIC
Today, Neuchâtel enjoys an international reputation for its skills in high technology, particularly in the fields of micro- and nanotechnologies and micro-manufacturing.
The canton's main industries are watchmaking and luxury goods, pharmaceuticals, machine tools and precision instruments, automation, electronics and microtechnology, as well as medtech. These industries also benefit from the presence of many other local companies offering strategic services (financial, information technology, etc.).
With 44% of its GDP generated by the manufacturing sector, the canton of Neuchâtel is one of Switzerland's most industrialized cantons.
Open to the world, the canton is responsible for 35% of the trade surplus.
Highly innovative, the canton of Neuchâtel has the first highest density of patents filed per 100,000 inhabitants (IPI, 2018).
QUALITY OF LIFE
The two towns of Neuchâtel and La Chaux-de-Fonds, located between the mountains and the largest wholly Swiss lake, complement each other well.
The cost of living is lower than in the larger Swiss cities and the housing vacancy rate (1.53% in 2017) is higher than the housing deficit (at 1.5%).
A rich cultural life is on offer year-round with diverse museums (the watchmaking museum, Laténium, the natural history museum, and the Centre Dürrenmatt), numerous concert venues (Case à chocs, Bikini Test, L'Heure bleue, and the Théâtre du Passage) and festivals that have become renowned in Europe (La Plage des Six Pompes, NIFFF, Festineuch, and the Auvernier Jazz Festival).
In 2018, the State of Neuchâtel rose to first place in the index of intercultural public integration policies. It obtained the maximum score for welcoming newcomers, for mediation and for conflict resolution.
MOBILITY
Neuchâtel enjoys a central location.
The airports of Geneva, Basel and Zurich are easily accessible by rail or road, thanks to two arteries of fluid road traffic.
Download the PDF
SKILLED WORKFORCE
The canton of Neuchâtel is home to prestigious specialist higher education institutions, and universities and research centres with an international reputation (EPFL, HE-arc, the University of Neuchâtel, CSEM, etc.).
It also offers vocational college (CPNE). As a result, each year hundreds of future employees are trained in diverse sectors, ready to join a company.
Start-ups, SMEs and large companies have local access to a large pool of skilled workers, not only in Switzerland but also in neighbouring France.
Recruitment in Europe is also facilitated by agreements with the European Union.
TRAINING
The Swiss education system is considered to be one of the best in the world. The World Economic Forum (WEF) regularly places Switzerland in the world's top 3, along with Finland and Norway, in terms of the training of its population (capacity to maximize human capital).
Our research institutes
Partnership between Science and Industry
DNA OF THE CANTON
Three centuries of industrial history have made the economy of Neuchâtel and its companies adaptable and skilled in developing reliable, miniaturised, complex,ultra-low energy consumption and high added value products. Based on this DNA and backed by strategic services compatible with its needs, the industrial fabric of the region can make all the difference in the face of increased global competition and the economic challenges of the 21st century.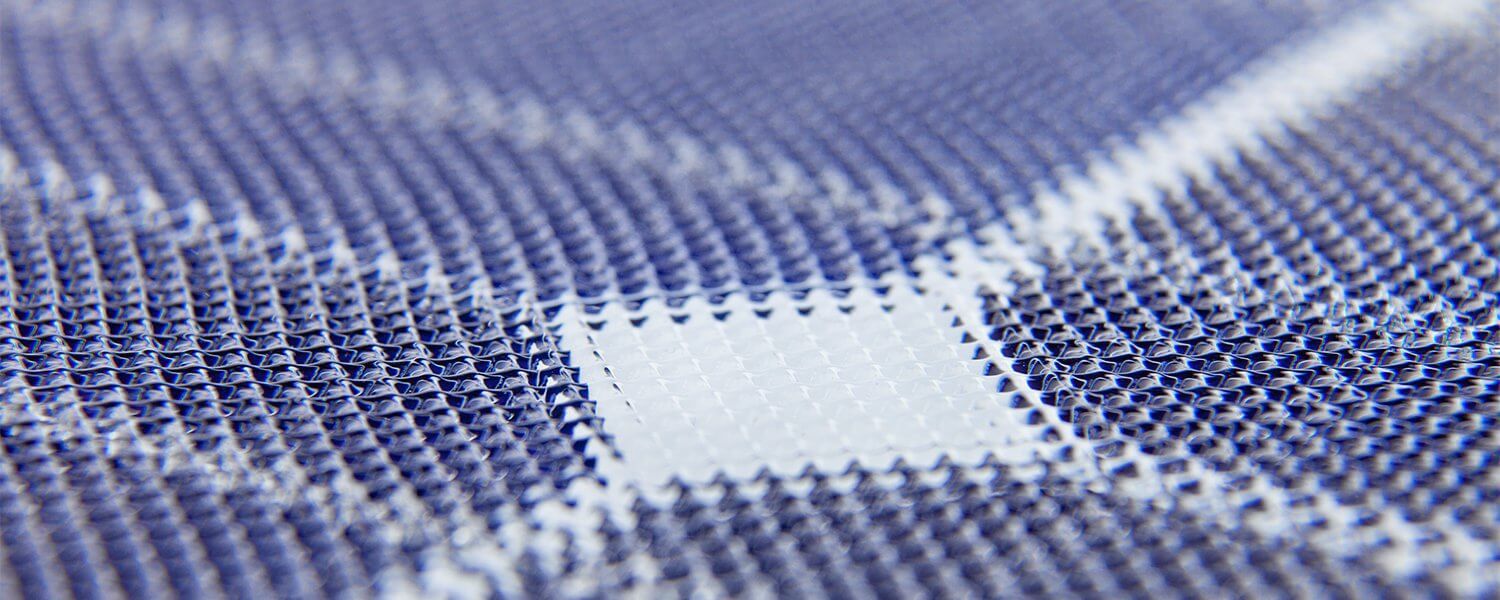 NEUCHÂTEL INSIDE
Neuchâtel – the canton specialising in small, precise, complex, reliable and high added value products.
With watchmaking as a starting point, the canton naturally diversified and specialised. It has become a canton in which small, precise and reliable objects are manufactured quickly, with very high added value.This is thanks to the fruitful cooperation between its rich and diverse industrial fabric and top-level academic institutions and research centres.
Many innovations and technologies in Neuchâtel are found each year in key products sold internationally or are involved in major international research programmes.
Thus for more than 3 centuries the canton's industries have innovated to offer products and components that serve the progress of humanity.
Read more >
Helen Yau, Chief Operating Officer of Koln3D, is originally from Hong Kong and has been living in Geneva, Switzerland, for the past 30 years. She came to Switzerland with her mother to escape Hong Kong's retrocession to China. After studies in mathematics and computer science applied to the humanities, complemented by a master's degree in […]
Read more >
Nicolas Sarrut is the founder and CEO of ADMCS in France and DMCS in Switzerland. This group, which is active in eco-terminals for energy-efficient container management and in software for optimising container logistics flows, set up in the canton in 2020. Passionate about new technologies and sensitive to the environment, Nicolas has been working in […]
Read more >
Yann BOUTANT (President) and Gaël ROSSET (CTO), both engineers by training, met in Savoie (France), when they shared a desire to change their professional project. This desire naturally led them to take the plunge in 2014 and create the company KERQUEST. Gaël worked for many years in Denmark and internationally in telecommunications before returning to […]
Read more >
Thanks to their visitor management platform, unique on the market, Travizory helps countries to reopen or keep open their borders in the light of COVID-19 or other threats. This is done more securely, more transparently, and in a fully digitised process. Their system uses state-of-the-art biometric, AI and machine learning technologies. Meet Ygor Lutz and […]
Read more >
Elodie and Lucien Rufener are CFO and CEO of INVENesis, but also partners in life. Passionate about life sciences, they have taken risks to develop the start-up into a real SME.  How has the company developed since 2018 when you were still in the premises of the University of Neuchâtel? As you mentioned, the […]
Read more >
Vincent Perriard is a colourful entrepreneur at heart, a visionary with an impressive background. After working as a radio host and creator, he worked in several communication agencies in Geneva and New York, which inspired him to create his own communication agency in Paris. He then held several management positions in major watch companies (Audemars […]
Read more >
Valentin Daubré, a mechanical engineer, first worked in machine design in the Paris region. A keen fisherman since childhood, he met the founder of the PEUX Fly Fishing brand at a trade fair in 2014. He completed an internship of several months in Ticino which consolidated his skills in machining and product development. He took […]
Read more >
Originally from Argentina, Sebastian grew up in Geneva. After a Bachelor's degree in management and an eMBA, he created his first company in 2007, Sponsorize. Interview with an entrepreneur who knew how to adapt to the digitalization of business interactions. What services do you offer? Our company Epwise S.A. offers two tools designed to facilitate […]
Read more >
Sacha Labourey grew up in Neuchâtel. Following his studies in computer science at the EPFL, he co-created a company, JBoss, for the development of an open source application server. Since then, he founded CloudBees. Interview with an entrepreneurship addict.   What is an application server? An application server allows a company to develop an […]
Read more >
 Since 2010 Sandrine Van Den Oudenhoven has been at the head of Job4U2, a business that helps the spouses or partners of expatriates who have arrived in Switzerland to pursue their career either by finding work, setting up their own company, or changing direction. Following a Master's degree in engineering at Reims in France, […]
NEUCHÂTEL OPEN
Anchored in Neuchâtel, connected to the world.
Neuchâtel is an industrial canton, a pioneer and exporter in touch with international realities.
Through its industrial history, the canton has been a producer of wealth, a major exporter, open to the world and above all a pioneering innovator. Moreover, thanks to the quantity and quality of local and international businesses in the medtech/pharmaceutical field based in the area, the canton now belongs to the life sciences cluster of Western Switzerland (Health Valley).
In 2018, the State of Neuchâtel rose to first place in the index of intercultural public integration policies. It obtained the maximum score for welcoming newcomers, for mediation and for conflict resolution.
NEUCHÂTEL FRIENDLY
Neuchâtel – an ideal place to live and work.
The canton of Neuchâtel is an ideal place in which to live and work. Framework conditions are attractive, leisure and cultural activities are numerous, and the natural environment is unspoilt and easily accessible. Furthermore, the cost of living is low (housing, childcare, insurance, restaurants, fuel, etc.) in comparison with other regions that boast a magnificent riviera. The moderate traffic levels mean more precious time for leisure pursuits and family life. It is the canton that offers quality of life.
FAQ