Interview with Noel Meylan who shares his vision of the digitisation of SMEs.
Soluware was created in 2006 and moved to the canton of Neuchâtel in February 2020. Soluware is an IT company specialising in 360-degree support for SMEs.
How do you see the evolution of digital tools for SMEs?
At the time of the very first computers, these were used for word processing. Then computers made it possible to do calculations, with Excel for example. On the other hand, communication was done by telephone or fax. Then came email, which made live communication possible.
Microsoft Teams reflects the evolution not only of the tools, but also of the way of working within SMEs. Today in an agile company, the organisation is done by project teams, with a relatively flat hierarchy.
With the use of Teams, all files, communications and appointments are integrated into a single tool. Managing teamwork is really a big organisational change.
How does Soluware differ from other IT companies?
I'll stay with the example of the Teams tool. For many people, it's only a Skype bis, whereas the functionalities are much broader. With Soluware, we bring IT solutions and accompany the organisational change that goes with them. We aim to be the IT department of our customers, who cannot afford a Chief Information Officer (CIO). This function has become extremely important in multinational companies, for example, where we now see that a CIO has to be a member of the management. It is a strategic function. We would like to play the role of external CIO to support SMEs in their IT awareness.
We have been working with Easi in Belgium for 3 years, with whom we share the same philosophy. Easi became part of our capital in 2019.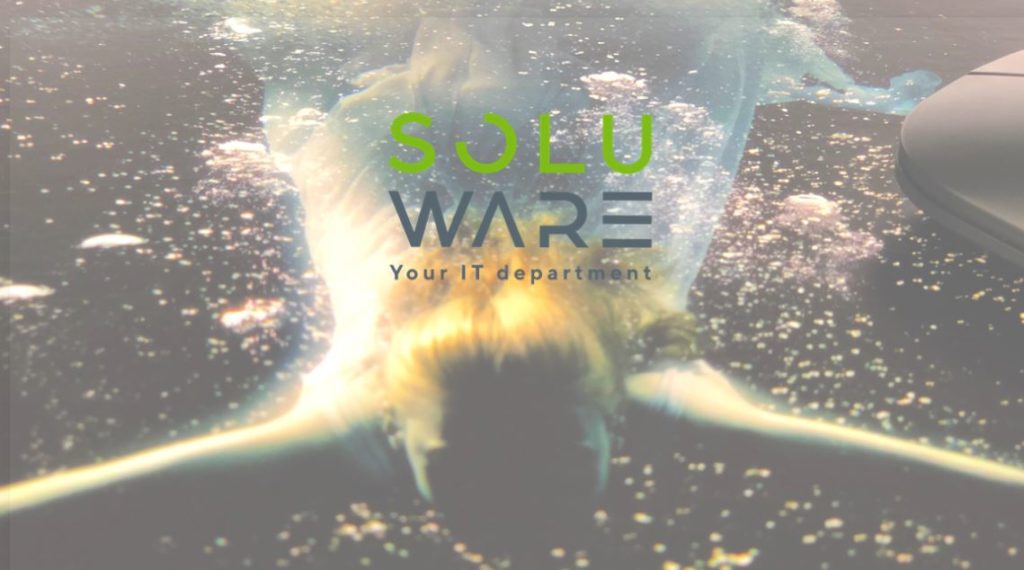 What do you think of the speed at which companies are digitising?
I think that SME bosses are extremely agile in their minds, as can be seen with the covid19 crisis. In the last six months, companies have had a good three years' worth of digitisation. In my opinion, 90% of SMEs are in the process of equipping themselves with the right tools to work remotely and in teams.
What are Soluware's challenges?
We want to find customers who understand our added value. Our challenge is to make them understand that the IT organisation brings a real potential for agility and productivity and therefore for turnover.
More generally, Soluware is at a turning point, in September we launched the financial management software Adfinity on the French-speaking market. There are perhaps a dozen players in Switzerland who offer this type of software. Our goal is to triple our size by 2025 (ten people today).